Off-Duty Pilot Saved Lion Air Boeing 737 Max 8 Day Before Fatal Crash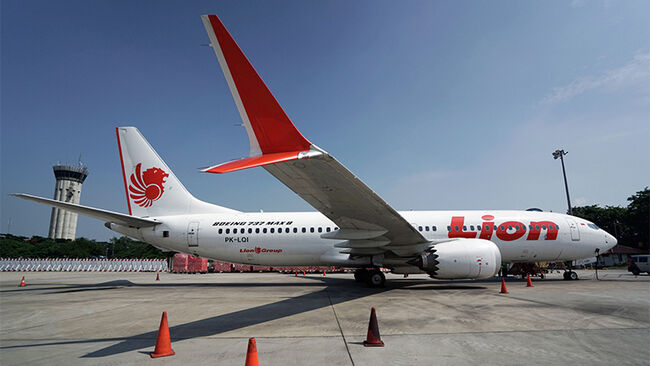 The day before a Lion Air Boeing 737 Max 8 crashed, the pilots experienced a similar issue with the jet. Shortly after take-off, the plane began to dive, which officials believe was due to a malfunction in the Maneuvering Characteristics Augmentation System. Luckily, an off-duty pilot happened to be in the cockpit and was able to figure out what was going on.
As the plane started to dive, the off-duty pilot instructed the pilots to cut the power to the motor that was making the plane's nose dive down. That solved the issue, and the jet stabilized before landing safely in the Indonesian capital of Jakarta.
The next day, with a different crew piloting the same aircraft, investigators believe the same thing happened, but the pilots were unable to fix the problem and the plane crashed into the Java Sea, killing all 189 people on board. Officials say that the aircraft had previous issues and that they were not repaired.
"All the data and information that we have on the flight and the aircraft have been submitted to the Indonesian NTSC. We can't provide additional comment at this stage due to the ongoing investigation on the accident," Lion Air spokesman Danang Prihantoro told Bloomberg.
Photo: Getty Images